Outback Camp Tours will pass through some of Australia's remote and unspoiled areas, giving you nature at it's best, on our Perth to Darwin Tour.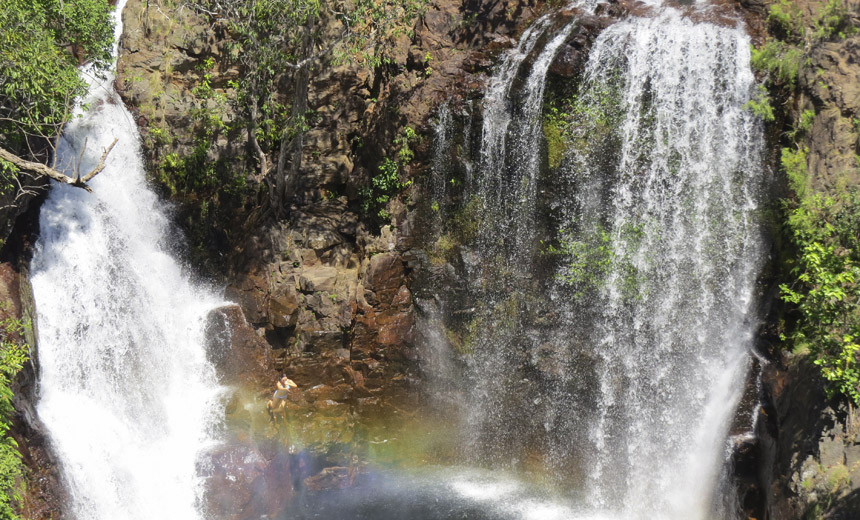 Perth Darwin Adventure Tours
Discover WA and the NT
Get back to nature and discover the beauty and wonder of Western Australia and the Northern Territory. Spend up to 50 days in the outback with a small group of up to 14 adventurers; camping, fishing, providing for each other and living with the land. This truly is an unforgettable experience that will stay with you for years to come…
A Genuine Outback Experience
Your journey on board the Outback Camp Tours bus is hands on; sharing, working together as a family. Have fun helping with setting up camp, meal preparations and cleanup, collecting firewood, sharing cultural differences and travelling as one. The places we see and the people we meet will make the experience on this tour special, because we will have the time… Time to try to catch a fish, make a fire, cook damper and tell a story. Time to just be, and relax! The destination is known. How the day will pan out is unknown.
To truly feel and be a part of this land and really appreciate the beauty it has on offer, travel needs to be done at a pace where you can absorb the moment and even discover the unexpected! This sometimes is a quality hard to find in this fast-turning world. To have the time to see where our lives are going and step outside the square.
Contact us now to find out more about flexible options with our outback adventure tours.
Meet Your Tour Guide