A couple of days in the laid back coastal town of Kalbarri and we've enjoyed abseiling, gorge walking, quad-bike sunset rides, swimming, fishing, snorkelling and a visit or two to the cafe and riverside.
There's plenty to do in Kalbarri, the locals are friendly and the beaches are world class..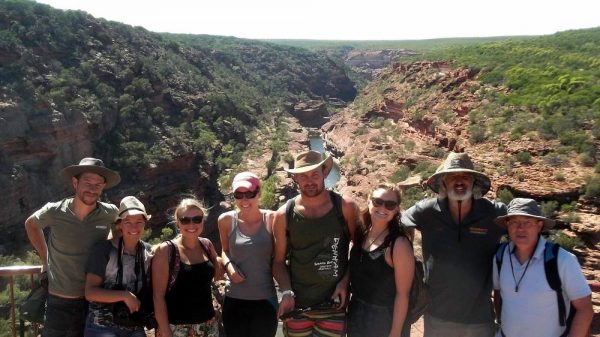 The crew about to embark on the Z-Bend gorge walk- and maybe go abseiling down one of the red sandstone cliffs..
Everybody geared up and ready to go abseiling ..
A couple of people were a little bit scared of heights but they ended up conquering their fear and ended up doing it anyway, twice!
Well done guys
Our helpful operator was friendly and knew how to distract you with small talk- and then before you know it, you're halfway over the edge! (The scariest bit)
Here's Charlene hanging over the edge, about to rappel down.. By her 2nd try she was a natural..
We continued on our gorge walk and relaxed at the bottom of the Z-Bend and had a splash about to cool off..

Nature's Window –  a 420 million year old red sandstone formation that puts a unique frame on the landscape.
Everyone had a bit of fun posing for pictures at this 360° viewpoint.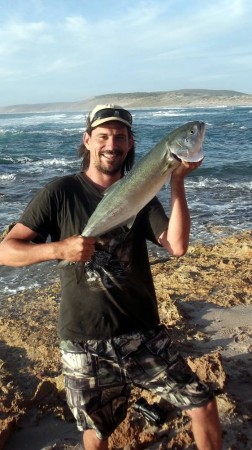 Jarrod ended up catching a 78cm taylor off the rocks at Chinaman's..
You won't find em this big in the city!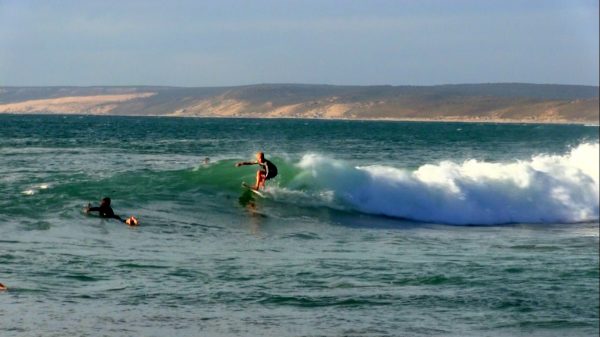 A laid back coastal fishing and tourist town, Kalbarri youngsters grow up with the good life… Surfing, fishing, snorkelling, horse-riding, bushwalking etc..
The waves vary from 'small' in the bay to 'monster' at the point so there's a wave to be found for all skill levels.
A couple of the locals at the Big River Ranch, relaxing after a morning's ride up the river..